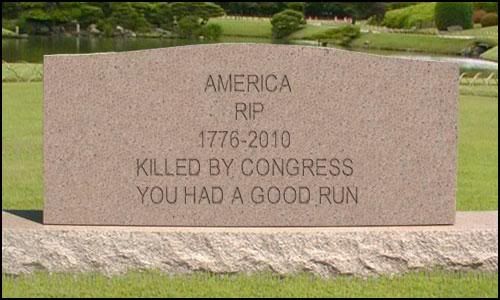 CNN has the scoop here.

Well played America ... you had a good run, but Ben Franklin was right:

When the people find they can vote themselves money, that will herald the end of the republic.
Thanks America. RIP 1776-2010. Now we just wait for the downward spiral. Perhaps from the ashes of this we can build a free society but ... I'm not sure this is salvageable.
Thoughts?